Continuing Forever is the first installment in the Continuing Forever trilogy, a series of science-fiction books that provide an exciting and enjoyable reading experience for all ages.
Open the pages of book one and venture into a complicated world... a world filled with adventures, schemes, unforeseen twists and turns, and unthinkable predicaments. You'll find yourself on a journey through time and space, joining a group of endearing characters in a seemingly never-ending race to save our world... as well as worlds beyond ours.

Powered by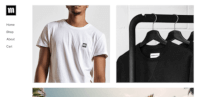 Create your own unique website with customizable templates.