The Books
Continuing Forever (book #1)
Our world is not alone...

Getting kidnapped isn't anything like what sixteen year old Marie had imagined...it's worse. No, she isn't being kept in a cell or tortured, and a ransom note hasn't been sent to her mother. And yes, she is being fed, clothed, and over all pretty well cared for. She even has friends to talk to and dances to attend. But something seems wrong, and when the unthinkable happens, it becomes clear that everything is not okay. Marie and dozens of other teens and adults are being held captive by someone who believes in things Marie has only heard about in books and movies...imaginary worlds, for example. Marie is now certain that her captor is a complete psychopath; one with a lot of power. She and her friends look for ways to escape, but it soon becomes apparent that they have much more pressing and hazardous things to worry about...things even worse than being kidnapped by a psychopath.

~

Continuing Forever is the first installment in the Continuing Forever trilogy. The second installment will be released in 2017.
---
Infiltration (book #2)
About ​Infiltration...

After his "mission" in World One comes to a catastrophic end, Parker is stuck in yet another strange world. With no other options and very little knowledge of the world they now find themselves in, he and his friends have no choice other than to follow Savannah- the girl responsible for putting them here in the first place.
Against his better judgement, Parker agrees to help Savannah and her brother. The three of them set out on a mission in hopes of gaining an advantage in the precarious situation surrounding the three worlds.
​

Failing means losing their lives… and possibly all hope for the future of the three worlds.
​
The third and final installment in this trilogy will be released in 2018.

Powered by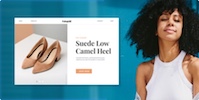 Create your own unique website with customizable templates.